"Remember to always have compassion, to give yourself to others in life and to share the Knowledge"



European Pole of Knowledge: organizations and network values



- Quality label del Corpo Europeo di Solidarietà n: 2020-1-IT03-ESC52-018794 -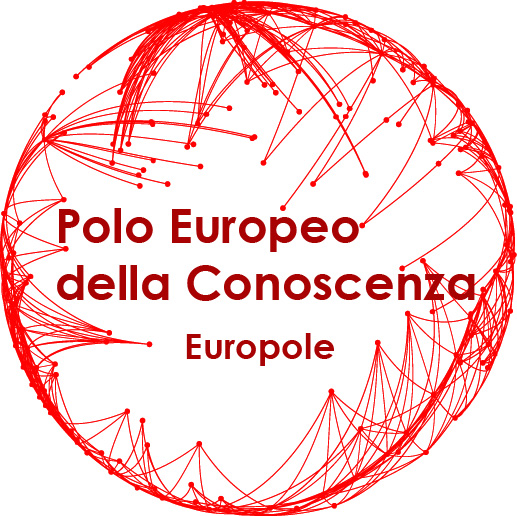 The National Network of Educational Institutions for Pedagogical Research and Innovation in Europe, European Pole of Knowledge, born in 1998, is a permanent network of schools, a non-profit public body administered by the Istituto Comprensivo Bosco Chiesanuova which at the national level includes several hundred educational institutions and organizations of all types and levels, from nursery schools to adult education centers, vocational training institutes and universities, as well as regional administrations, cultural and sports associations, non-profit organizations and cooperatives. they deal with work, social integration, pedagogy, experimentation, research and education at the national and European level for children, young people and the elderly. The Network is strongly involved against all forms of social exclusion, in the fight against xenophobia and racism and in defense of human rights, with the aim of facilitating the overcoming of stereotypes of any kind between different cultures and religions. The Net is also opposed to war and all forms of violence, promoting the prosocial values ​​of respect, tolerance and altruism. The network has its own ethical manifesto that characterizes it – Ethical Manifesto
The main activities of the European Pole of Knowledge
The main activities of the Network are to promote the European dimension of education, integration and cooperation through European and extra-European projects and networks, workshops, seminars, conferences, partnerships. The network is organized into three main areas of activity: University, adult education and school, youth and sport. "Umbrella activities" are envisaged involving the largest possible number of institutes in the network. Europole ( the Network acronym) is active in every field of education, including adult education in prisons and in rural areas, as well as in the fight against early school leaving. For ten years, the European knowledge center "Europole" has been involved in projects against bullying and cyberbullying and has also been involved in the intercultural and professional learning of children and disabled people. The network's experts and teachers work with students at risk of social and cultural exclusion including immigrants, refugees, drop-outs and separated parents in borderline situations. The Network is also engaged in the search for innovative employment strategies and in projects on educational robotics.
The European Pole of Knowledge collaborations
The European Knowledge Pole includes and collaborates with other national networks and coordinates and is a member nad coordinator of four European networks funded by the European Commission:
Nobody less www.nobodyless.org a worldwide network based on prosocial values such as: empathy, solidarity, sharing, respect for the environment, equal opportunities, etc. See its charter of values ….

Robotics Versus Bullying www.roboticavsbullismo.net

Pearl for a pedagogy based on educating emotions from 0 to 6 years www.pearl-project.org

TTTNET for the innovative teaching techniques of mathematics, science and computer science
Europole was and is also a partner of the Horizon 2020 ProSocialLearn project www.prosociallearn.eu, Mathisis www.mathisis-project.eu and in the new Horizon 2020 Protein on healthy nutrition protein-project.eu
Since its inception in 1998, Europole has coordinated more than two hundred European projects which you can consult here [EU Projects Summary Sheet]. The network coordinates a national team of teachers for robotics against bullying [www.roboticavsbullismo.net] with adherents from all over Italy for the prevention of the phenomenon in schools approved with the KA3 Policy Reform project by the European Commission. It has collaboration protocols with various entities around the world from Russia to India. The network organizes over 70 training courses for teachers, students, parents per year completely free and several conferences on topics related to the world of school.
How to join the network

Membership of the network is free and does not in any way bind the institutions that join it. It is only a unique and opportunity for collaboration in the world of pedagogical research and innovation of existing and experimental educational models. Institutions or even individual teachers, volunteers, young people and students can participate. To join the network click here.  To see all our activities just visit the blog.